Buying a storage container: what you really need to know
Storage is not only expensive, finding the right place can take an enormous amount of time – and storage space is expensive, too. So, what do you do if you need storage quickly, at a great price, and with flexible options? Storage containers might be just what you need. Shipping containers not only provide a lot of extra room, they can also be dispatched quickly and flexibly and are therefore ideal for firms with seasonal peaks when extra storage room is needed. Here, we tell you everything you need to know about storage containers and their features.
What is a storage container?
A storage container is basically the same thing as a shipping container; it is an ISO-normed unit used for storage of goods. It is an inexpensive option to expand your storage capacity, available in many different sizes and equipment variants. It is flexible and mobile and can just be hauled to any place it is needed.
Which things are important to know when buying a storage container?
The most important quality feature of a storage container is its general stability and the weight. A low dead weight makes it easier to transport and stack the containers. This might prove to be a decisive advantage, especially in locations that are hard to access.
With used containers, the first impression often already hints at the condition of the storage container. Do you immediately detect traces of rust and usage? Then it is recommendable to have the container in question examined by a professional.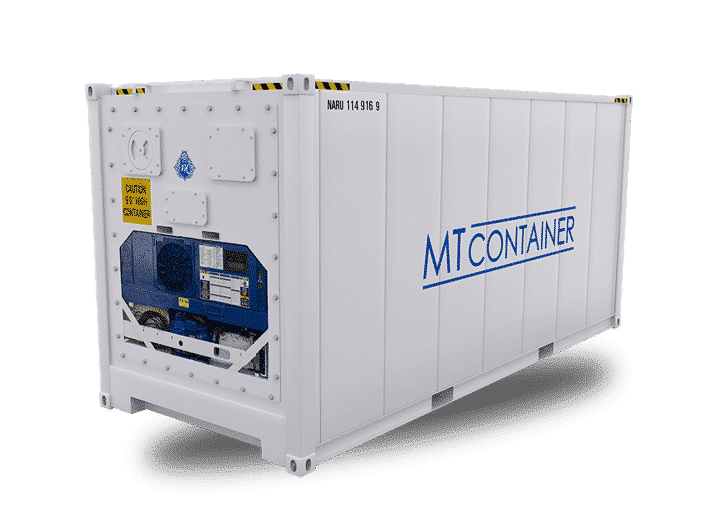 Check door locks and the frame profile – these too often give hints as to the condition of the overall condition of the container. If you plan on using your container not only for storage but also for transportation, it should be equipped with loops for forklifts so that it can be stacked and loaded on a truck or train.
In case your container is equipped with special features (like electric installations, anti-intrusion security, cooler systems), always let the seller show them to you in advance and insist on a written document assuring full functionality.
Which qualities a storage container needs to have ultimately depend on how you are intending to use it. In general, a good storage container should:
Buying vs. renting
Whether it is more advisable to buy or to rent a used storage container largely depends on your use. Renting is usually the best option if you do not plan to use the containers long-term but for a definite period only. It is also a great option if your business requires additional storage room in peak seasons.
If your looking for a more permanent solution, buying used storage containers is usually the cheaper option. It also gives you the freedom to modify the containers according to your individual needs.
New vs. second hand
Whether it is better to buy a new container or a used container is ultimately a question of individual preference. A used container with IILC5 classification is in excellent condition and has no disadvantages compared with new containers.
However, if you need customized features, a new container is the best way to get exactly what you need without compromise.
How much is a storage container?
If you are looking for a storage container to buy, the price for a storage container varies by size, condition, and selected additional equipment. Most containers are made of steel; the price for buying metal storage containers is therefore also directly dependent on the steel price and may vary greatly over time.
A new TEU container (20-ft) you can buy for around EUR 2,500. A FEU container (40-ft) will cost round about EUR 4,800. The condition also influences the cost for buying used storage containers. You can buy a steel container in mint condition with IICL5 classification for approximately EUR 1,900. This container is fully usable for storage and transportation. A container rated WWT ("wind- and watertight") can be acquired starting from EUR 600.
Sizes of storage container
| | | | | | |
| --- | --- | --- | --- | --- | --- |
| Containertyp | Innenmaß mm (L x B x H) | Außenmaß mm (L x B x H) | Türöffnung mm (L x H) | Grundfläche innen m² | Volumen m |
| 8 Fuß Container | 2.278 x 2.112 x 2.060 | 2.438 x 2.200 x 2.260 | 2.100 x 1.949 | 4,812 | 9,92 |
| 10 Fuß Container | 2.831 x 2.352 x 2.390 | 2.991 x 2.438 x 2.591 | 2.338 x 2.280 | 6,66 | 15,9 |
| 20 Fuß Container (1 TEU Container) | 5.898 x 2.352 x 2.390 | 6.058 x 2.438 x 2.591 | 2.338 x 2.280 | 13,88 | 33,1 |
| 20 Fuß High Cube | 5.898 x 2.352 x 2.690 | 6.058 x 2.438 x 2.896 | 2.338 x 2.585 | 13,88 | 37,4 |
| 40 Fuß Container (1 FEU Container) | 12.032 x 2.352 x 2.395 | 12.192 x 2.438 x 2.591 | 2.340 x 2.280 | 28,37 | 67,7 |
| 40 Fuß High Cube | 12.032 x 2.352 x 2.698 | 12.192 x 2.438 x 2.896 | 2.340 x 2.585 | 28,37 | 76,4 |
| 45 Fuß High Cube | 13.556 x 2.345 x 2.695 | 13.716 x 2.438 x 2.896 | 2.340 x 2.597 | 31,79 | 86,0 |