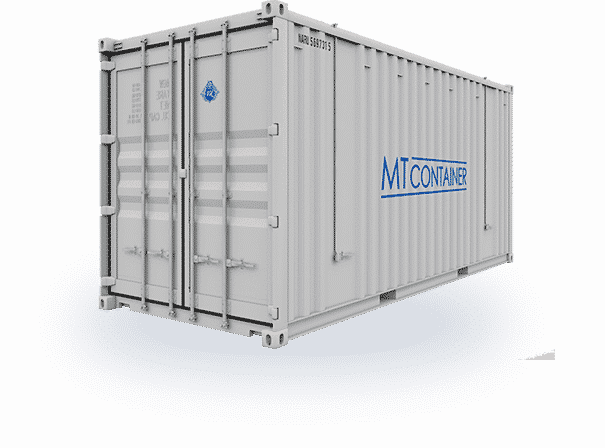 Description
What Makes Hard Top Containers Special?
Typically constructed with two features:
• The roof can be removed. Depending on the model, the roofs have pick-up points for forklifts. This makes a particularly comfortable lifting of these steel roofs possible, whose weight is about 450 kg.
• The upper door crossmember can be swung out. As a result, it is not in the way of loading or unloading, even with larger items with the aid of a forklift.
Due to this special build, the hard top container can be left open at the top. There is even room for the roof inside the container; it can be attached to the lateral inner wall. The interior dimensions are thus reduced by about 13 cm in width.
DSecure loading is ensured through lashing rings located on the corner posts, as well as longitudinal beams and side walls.
When Is A Hard Top Container Suitable?
This container type is extremely versatile – as a shipping container as well as warehouse container. Through the locking of the roof, the safe keeping of valuable goods as well as the transport is just as possible.
These can be used for bulk goods. Since the restrictions imposed by the narrow opening of a standard container are eliminated, the cargo can be loaded by crane, trolley or forklift.
Characteristics
Steel walls and wooden floor
Removable steel roof
Simply lift the roof with a forklift
Door crossmember can be swung out
Easy loading and unloading from above
Lashing rings for secure loading
Areas Of Application
For extremely heavy loads
For high and oversized loading
Loading by crane or trolley over the roof opening
Packing through the door opening also possible
WHY CHOOSE US?
Worldwide Service
We sell and transport containers worldwide.
Expert Business And Handling
Not only do we offer reefer containers for sale, we also offer repairs and specialised builds.
Always In Stock
At our container depot in Hamburg, we always have over 400 containers for sale.