Reefer rental: the benefits of renting refrigerated shipping containers
Also known as "reefer containers", refrigerated containers play an important role in all kinds of industries, from food production and transport to pharmaceuticals and automotive research.
Reefer containers are used to keep temperature and humidity levels constant during storage and transport, preventing product spoilage and increasing shelf life.
A wide range of models are available, all of which comply with HACCP food hygiene regulations.
What are the benefits of renting reefer containers over buying them?
There are many scenarios in which reefer container rental would be the more cost-effective option. If you are organising an annual event, you might only need to refrigerate food and drink for a week or two a year. Or you may just want a cold place to store perishable produce while renovating your shop premises. Or maybe you are interested in adding a reefer container or two to your existing fleet in preparation for your peak season.
In all of these cases, renting a refrigerated container avoids tying up capital and keeps your liquidity flowing. It also frees up valuable space that could be put to better use. At the same time, if any maintenance or repair work is ever needed, we will take care of it right away, providing a replacement container if necessary. While there are many advantages associated with refrigerated containers for hire, they can all be summed up in one word: flexibility.
What factors are important when renting a reefer container?
Once you have decided to hire a refrigerated container, there are a number of questions to ask yourself that will help you determine the best options for you and your business.
What size refrigerated container do I need?
Our reefer containers range from the compact 10- and 40-feet models used in the food service industry to 40- and 45-feet high-cube containers designed to maximise shipping capacity, so you can be sure of finding one to suit your specific needs. Once you have chosen the size that allows you to maximise capacity utilisation, all you need is a 400V power supply.
A table showing the exact dimensions of our refrigerated containers for rent can be found below.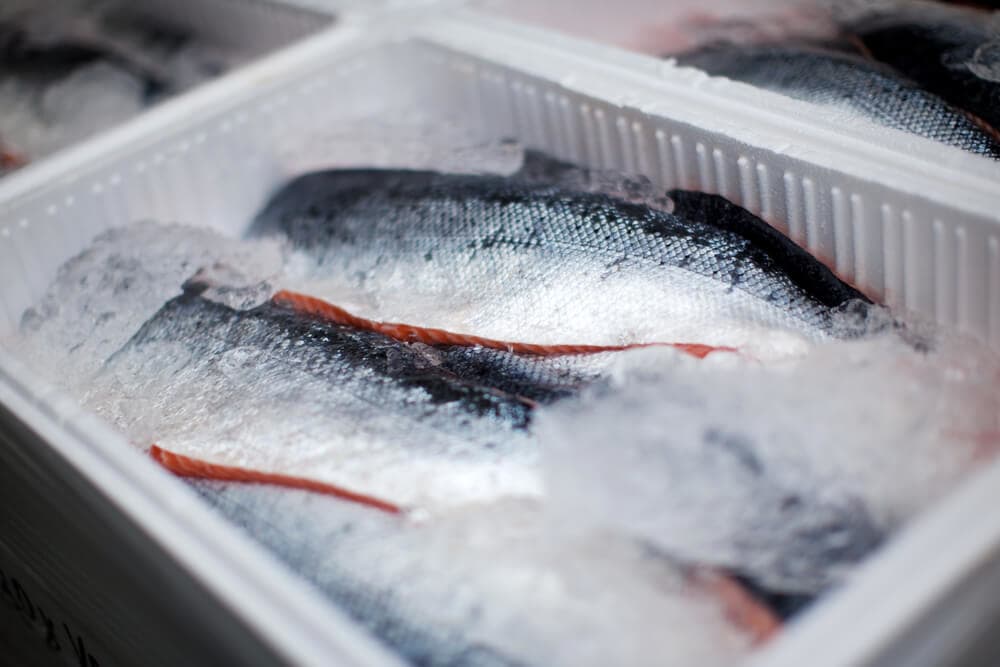 | | | | | | | | | |
| --- | --- | --- | --- | --- | --- | --- | --- | --- |
| Container type | External dimensions mm (LxWxH) | Internal dimensions mm (LxWxH) | Door dimensions/ Door opening (WxH) | Volumen m³ | Weight kg | Paletts Stellplätze | ISO Type key | ISO Group- key |
| 45 Feet High Cube Reefer container | 13.716 x 2.550 x 2.896 | 13.316 x 2.440 x 2.567 | 2.440 x2.567 | 83.9 | Empty weight: 6.090 Payload 27.910 Total weight 34.000 | 33 | 45 R1 | 45 RT |
| 40 Feet High Cube Reefer container | 12.192 x 2.438 x 2.896 | 11.550 x 2.290 x 2.545 | 2.290 x 2.557 | 67.5 | Empty weight 4.660 Payload 29.340 | Total weight 34.000 | 23 | 45 R1 | 45 RT |
| 40 Feet Reefer container | 12.192 x 2.436 x 2.591 | 11.577 x 2.294 x 2.110 | 2.294 x 2.174 | 59.8 | Empty weight 3.900, Payload 28.600 Total weight 32.500 | 23 | 45 R1 | 45 RT |
| 20 Feet Reefer container | 6.058 x 2.438 x 2.591 | 5.456 x 2.294 x 2.263 | 2.290 x 2.264 | 28.4 | Empty weight 2.900 Payload 27.600 Total weight 30.480 | 10 bis 12 | 22 R1 | 22 RT |
| 10 Feet Reefer container | 3.050 x 2.438 x 2.591 | 2.383 x 2.190 x 2.291 | 2.291 x 2.259 | 12 | Empty weight 2.250 Payload 7.910 Total weight 10.160 kg | 5 EUR Paletten | 12 R1 | 12 RT |
What temperatures can reefer containers be set to?
Our reefer containers are designed to keep all kinds of sensitive and perishable goods at a stable temperature when in storage or transit. All refrigeration containers can be set to as low as -25°C and can also provide a warm environment of up to +30°C if required. The newest models in our fleet boast a state-of-the-art temperature range of -40°C to +35°C.
Can reefer containers be modified to suit my needs?
As our refrigerated containers are used in a wide range of different industries, it is important for customers to be able to modify them to suit their individual needs. This can be done by adding custom accessories ranging from electrical outlets and lighting to loading ramps and strip curtains for temperature control.
Rental period
Our flexible approach means we are able to meet both the short- and long-term rental needs of our broad customer base. We have no minimum or maximum rental period for our refrigerated containers and rental costs do not vary depending on the length of the term. Needless to say, if you want to extend your rental period at short notice, we will have you covered every time.
Returning refrigerated containers
We give our customers plenty of warning when their rental period is coming to an end. Should they decide to extend their rental period – or even add more containers – we can make the necessary arrangements right away. As you approach the end of the hire period, we will make the necessary transport arrangements for it to be returned to Hamburg. And the return transport costs are factored into the original rental price, so you won't get any unpleasant surprises.
Is reefer container hire the best option for your business?
As we have seen, there are very clear benefits associated with hiring refrigerated containers rather than buying them. However, if you are still in two minds about whether to purchase or rent a reefer container for your business, our team will be only too happy to help you weigh up the options. Contact us today to discuss your requirements.